In the nineties, jobs in Greece's state archeological service were often offered on a contract basis, and women tended to fill these nonpermanent positions, which came without benefits. Understaffed, poorly compensated, and facing ferocious pressure from landowners eager to start building, state archeologists usually went unrecognized, their reports often signed only by their supervisors.

Nick Romeo, the New Yorker
The Dipylon Society maps the ancient topography and cultural environment of Athens, Greece, using data accumulated over decades by contract archaeology projects in the city. Read The Hidden Archaeologists of Athens: By collecting long-forgotten archeological data, a new project reveals the researchers who toiled unrecognized in The New Yorker.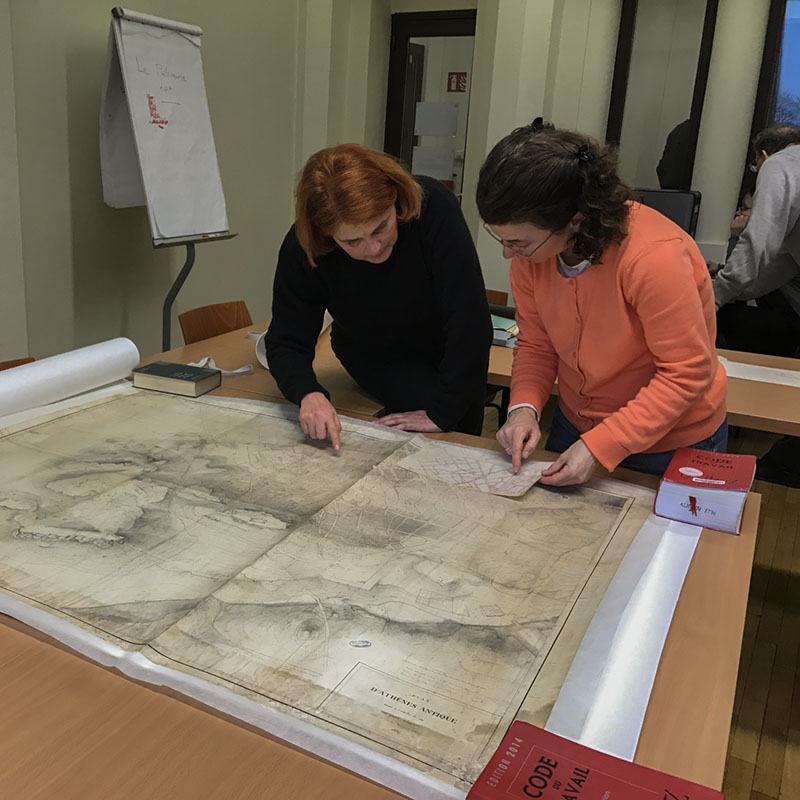 Source: Dipylon.org