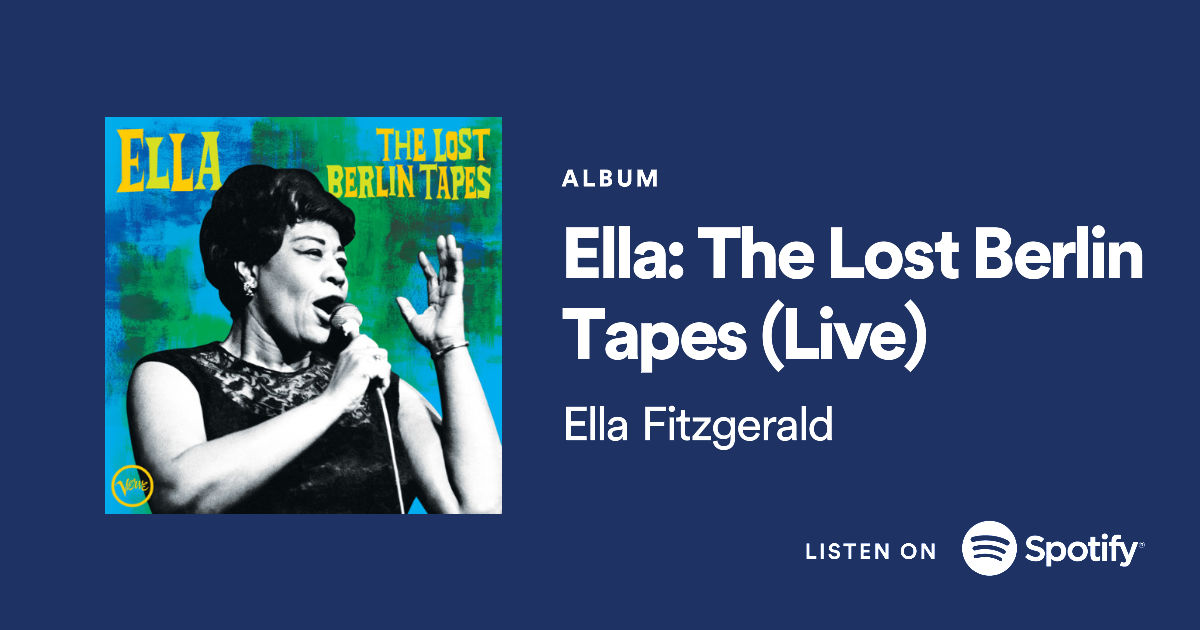 As previously mentioned, there's a new Ella Fitzgerald album. Listen to it on Spotify.
Releasing this week: Ella: The Lost Berlin Tapes. Not to be confused with her legendary 1960 Berlin concert, or her other, formerly lost, 1961 Berlin concert, this is a never-before-heard-on-record 1962 live performance.
In her 1960 show, Ella Fitzgerald famously forgot some of the words to Mack the Knife and seamlessly improvised new lyrics. In 1962, those lines about Bobby Darin and Louis Armstrong are deliberately repeated, but there's a different moment of "imperfect perfection" (or is it perfect imperfection?) as Giovanni Russonello describes in his New York Times review: "Ella: The Lost Berlin Tapes," a newly unearthed 1962 performance. You can hear that song, and that moment, in the video below.
And here's one more song from the '62 concert: