Views of Lamoka Lake, Glenn Curtiss' burial plot, and other historic cemeteries from the Evening Tribune.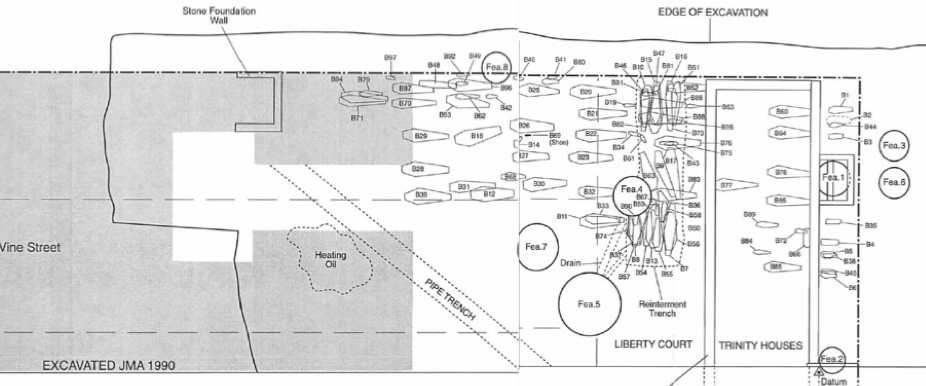 Nonexistent or weakly enforced laws in Philadelphia have led to historic graves being destroyed by construction. Hastily organized rescue excavations have salvaged some of these human remains, but others have been destroyed, or are threatened by future development projects. In an attempt to reduce the damage to historic cemeteries, archaeologists in the city have produced an interactive map showing where unmarked gravesites and burial yards were located. They caution, however, that the map does not show all historic burial locations, and that even if a historic cemetery is documented to have been relocated at some time in the past, many human remains are likely still present in the original location. Read more about the issues that led to the creation of this map at the Philadelphia Archaeological Forum.
French Huguenots founded the town of New Paltz in New York state in 1677. Their first houses were made of logs, but by the beginning of the 1700s, they were building more permanent stone houses. Several of those buildings survive today on Huguenot Street, a National Historic Landmark.
Continue reading "Huguenot Street Stone Houses in New Paltz, New York"